Be like children.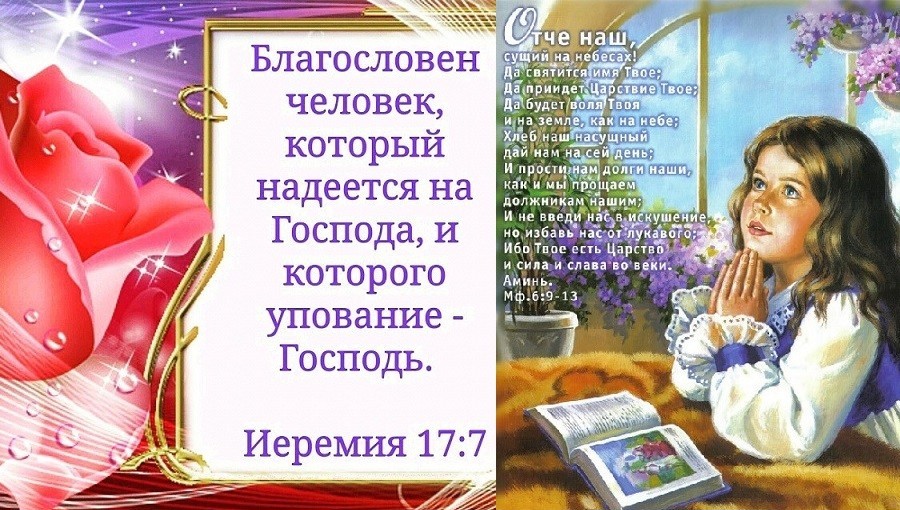 "1 At that time the disciples came to Jesus, saying, who is greatest in the Kingdom of heaven?
2 Jesus called a little child and had him stand among them.
3 and said, truly I say to you, unless you turn and become like children, you will never enter the Kingdom of heaven;
4 whosoever therefore shall humble himself as this little child, the same is greatest in the Kingdom of heaven;" Matthew 18:1-4.
An interesting comparison was made by Jesus, setting an example of a child. But it is interesting: each comparison has a certain meaning, which, of course, should be understood to understand the essence of the teachings of our Lord.
We were all once small and of course much has been forgotten from their behavior and their interests, which had at that time. But, watching other children can make interesting and useful conclusions.
1 Faith. Children, unlike adults, perceive the world by faith. They easily believe in Santa clauses and in the, that on trees can grow sweets or sausages. And although in many fairy tales and stories there is a real background, the first thing that includes a child to begin to perceive reality is faith.
Over time, growing up, people in life need more evidence and facts, and not just words, which can often prove not true. You have to be very careful. And it is natural and quite reasonable.
But, behold, the spiritual world is arranged so that it is impossible to understand it with your mind and imagination. You cannot comprehend the immensity with your brains. The Lord does not explain in detail How he created our universe, what is matter or time. We can only see the result of creation.
God is beyond time and space. There's no distance for him. He can be present everywhere at the same time. For him a thousand years as one day and one day as a thousand years. "One thing must not be hidden from you, beloved, that the Lord has one day as a thousand years, and a thousand years as one day." 2 Peter 3: 8.
It is also surprising that for God human life is over, although for us it is still going on.
"14 I Praise You because I am fearfully and wonderfully made. Marvelous are Thy works and my soul knows it well.
15 my bones were not hidden from You, when I was being created in secret, we formed in the depth of the womb.
16 Embryo my eyes have seen; and in Thy book are written all the days to me assigned, when any of them was not." Psalm 138: 14-16.
In addition, God is absolutely Holy, and people, unfortunately, are sinful. And to get into the presence of the Holy God can not by his own forces.
And so the Creator left one very important channel of communication with him and the ability to comprehend the invisible is faith. Plain, simple, child-like faith. And only it is able to work miracles in human life. It reveals spiritual values to people and gives them eternity. And not only eternity, but eternal life.
And without faith it is impossible to please God. "And without faith it is impossible to please God; for it is necessary that he who comes to God believes that he is, and he who seeks him pays back." Hebrews 11: 6.
Not only that, you need to have not just any faith, but the faith of God, based on the Word of God.
"So faith is by hearing, and hearing is by the word of God." Romans 10: 17.
And now, here in the realm of knowledge of spiritual realities, you have to become like a child, believing God and his word, the Bible. Without this, it is impossible to please God.
Children can believe. And they do it easily. For an adult in this matter often have serious problems. As, for example, the father of the lad, from whom Jesus in his time banished the unclean spirit.
"23 Jesus said to him,' if you can believe anything, anything is possible to the believer.
24 and immediately the father of the lad cried out with tears, I believe, Lord! help my disbelief." Mark 9: 23-24.
Therefore, the first thing that distinguishes a child from many adults is the ability to believe.
2 Joy. Somehow, waiting for one person and sitting next to the Playground, watched as there were children playing and having fun. It was nice to see. Someone ran with a ball or something, someone swung on the swing. It's amazing how children can be happy!
I thought: how much does a child need to be happy? Get up in the morning, eat manna or some other porridge, go outside, sit on the swing or drive the ball, Yes, actually, that's all. How many emotions, joy and life.
He concluded that we must be able to rejoice. But if God is with us and we have salvation in Jesus Christ and inherit eternal life, does not a man have a reason for joy? Certainly be.
The Holy Scripture says this, so that every follower of Jesus Christ could rejoice: " Rejoice always in the Lord; and I say: rejoice." Philippians 4: 4.
Great acquisition: to draw out all positive from life and to rejoice to the most important: that in Jesus Christ we have salvation of soul from eternal death and we inherit eternal life. Everything else is garbage.
The opposite of joy is despondency, discontent, and murmur. Which, in fact, is a sin. God doesn't like grumblers.
"7 so, as the Holy Spirit says, today if you hear His voice,
8 do not harden your hearts, as in the time of murmuring, in the day of temptation in the wilderness,
9 where your fathers tempted me, tested me, and saw My works forty years.
10 Wherefore I was grieved with that generation and said, they do alway err in their heart; and they have not known My ways;
11 therefore I swore in My wrath, if they shall enter into My rest." Hebrews 3: 7-11.
Of course, children can also show discontent with anything and be capricious, but this is still a fleeting manifestation. It is typical for a child to take from life all the positive and enjoy what he has. " Rejoice always in the Lord; and again I say, rejoice."
3. Trust in their parents. Another important aspect in the behavior of the child. At the time of fear, danger or problem, children always call for help someone from their parents: either mom or dad.
Does it not teach us, in our personal walk before God on this earth, in all our life situations, to rely on one who is our Father in Heaven?
"3 Trust in the Lord and do good; live on earth and keep the truth.
4 delight yourself in the Lord and He will give you the desires of your heart.
5 Give your way to the Lord, and trust in Him, and He will do,
6 and he shall bring forth as the light thy righteousness, and thy judgment as the noonday.
7 Surrender yourself to the Lord and wait patiently for Him. Do not be jealous of the one who has time in his way, the man who is deceiving." Psalter 36: 3-7.
To trust in the Word of God, to know the will of God in relation to yourself and to be able to turn to the Lord in personal prayer - that is, trust in God.
Unfortunately, not everyone fully understands what the Lord wants from us and what is prayer? And it is, first of all, extremely necessary for full communication with the Father in Heaven.
First of all, we pray in the name of Jesus Christ, because only he is our direct mediator before the Father in Heaven. There is no other mediator!!!
"5 for God is one, one and the mediator between God and men, the man Christ Jesus,
6 who gave Himself a ransom for all. That was the testimony in its day, " 1 Timothy 2: 5-6.
Next, a little about the prayer itself:
Prayer is man's conversation with God, for him is like a pleasant fragrance:" My prayer will go, like the incense, before Thy face, the reward of my hands - as an evening sacrifice." Fp.140: 2.
But prayers are different and it is good if we have the right idea how to pray. Select the main: 1. Prayer of repentance. 2. Personal prayer. 3. Public prayer. 4. Fervent prayer. 5. Prayer in the spirit.
1. Repentance. The first is an appeal to God, the beginning of the Christian way. Repentance, like conversion, happens only once. A person repents for all sins, whether voluntary or involuntary, which he committed in your life. This is a turning point, a conscious decision. And, if anyone believes that he received forgiveness, he is truly forgiven. According to your faith you will be. Faith is of particular importance here. And there is no sin that cannot be redeemed. The devil often tries to tell people otherwise, but it's not true. The blood of Jesus Christ cleanses from all sin. It is necessary to know and believe in it.
Repentance, as a conversion, is performed exclusively for itself. A person who has done such a thing knows how easy it is and how difficult it is. To break yourself, your pride is not as easy as it may seem. Our internal "bad man" is very opposed to that. In this question, the question of turning to God, you must be winners over yourself. This is the first and very important victory. The Lord wants us to be only winners: " he that overcometh shall inherit all and I will be his God and he shall be my son." Rev. 21: 7.
Without this, further steps will be meaningless. This is the beginning of a new spiritual birth.
The second is repentance of purification. Such a prayer we say often, because, sometimes, we make mistakes often. Actually, every day in thoughts, words, misdeeds, which we do not always pay attention to, we often sin and if we want to have a full life of a Christian, we need to repent as a purification. The process is ongoing and essential. As well as what should be washed daily. If we do not do this, we will be sick or "stink" physically. The same happens in the spiritual world. It is impossible to be a Christian and not to be spiritually purified.
The third is a confession, which also refers to spiritual purification, because there are offenses that hang like a weight in the human soul and can be an obstacle to spiritual growth. Therefore, God provided such a procedure as confession. And it is better to do this in the presence of another person entrusted to you, " For where two or three are gathered in My name, I am in their midst." Mf.18: 20.
Well, if there is a spiritual mentor, a person who can understand and understand the situation. Better yet, if confession does the priest who doesn't know you ( to avoid the "human factor"). Catholics have such a practice; we believe it is very correct when a Confessor does not see a Confessor. Prayer is done together.
Repentance is a necessary and constant process of spiritual purification (as well as, again, as in the flesh we wash ourselves). This process is necessary for spiritual development and blessing. "..and the Blood of Jesus Christ His Son cleanses us from all sin. ( second part.) If we say that we have no sin, we deceive ourselves, and there is no truth in us, If we confess our sins, Then he, being faithful and righteous, will forgive us sins (our) and cleanse us from all unrighteousness." 1 John1: 7-9.
2. Personal prayer. "When you pray, enter into your room, and when you have closed your door, pray to your Father who is in secret; and your Father who sees in secret shall reward you openly." Mf.6: 6.
Personal prayer takes place"one on one". Here you can say anything, everything that lies on the heart and better in your own words. The pattern of prayer is in the prayer "our father", which, of course, should be known by heart. The prayer begins with praise and thanksgiving to the Father for everything. Thanks even for the bad. It seems strange and even cruel, but nevertheless, it is so. An example of this is long-suffering job. "And he said,' I came out of my mother's womb, naked, and I will return, the Lord has given, the Lord has taken; may the name of the Lord be blessed." Job 1: 21.
And further, as in the model: we ask for our daily bread, because we need to think about it; we ask for our neighbors, for our relatives, for the rulers and all that is in our hearts. " So first of all I ask you to make prayers, petitions, prayers, thanksgiving for all people." 1 Tim.2: 1.
We pray, again, in the name of Jesus Christ, because he is our Saviour and intercessor before the Father in Heaven. The first prayer, of course, is difficult. We could use a prayer book, but God looks inside us and sees what we say with our heart. It will be difficult to enter our thanksgiving, needs, requests of the memorized shape. Although, maybe someone it turns out. At least you should know that God reads what is inside us, not outside.
3. Public prayer. " For where two or three are gathered in My name, I Am in their midst." Mf.18: 20.
Common prayer is done together and it is important to understand that you are not alone; do not talk a lot about everything. " And when you pray, do not be like the hypocrites, who love in the synagogues and in the corners of streets, stopping to pray to seem before people. Verily I say unto you, they have already received their reward." Mf.6: 5.
Public prayer is not a prayer in public, but when people together glorify, thank, or ask for something of their Creator. In these cases, Christ is present among us in a special way and, of course, prayer is strengthened.
Christians from South Korea, who pay special attention to this, set a good example for us. Every morning, at 4, 5 am, believers gather for a common prayer in their churches. In our own communities, there are prayer groups that have similar services, and that's good.
4. Fervent prayer. To strengthen the prayer we can, referring to God, using the post. Fasting is not just a hunger strike and not a diet, but a certain spiritual state, when we remove from ourselves everything worldly, superfluous, carnal.
When Christ was on earth, he was once led to a possessed man from whom Jesus cast out a demon. The disciples, before that, could not do it, and later, they asked why they did not succeed, to which Christ told them: " This same family is expelled by prayer and fasting." Mf.17: 21.
The fasting has special meaning for fervent prayer. And it's good when we practice it. To intensify prayers include, when praying two, three or more people on a particular need " for where two or three are gathered in My Name, there am I with them." Mf.18: 20.
5. Prayer in the spirit. "All prayer and petition pray at all times in the spirit"...EF 6: 18(first part).
At any time-it means to be constantly in a prayerful state, turning to God in thoughts, as if from within yourself, without saying words. In practice, this prayer has the power. In fact, we talk with our hearts. And I think for a full spiritual life such prayer should be used.
Some believe that prayer is in the spirit - when you begin to speak incomprehensible words without understanding their meaning. We believe that this is a mistake. God has nothing meaningless and mumbling, without understanding what is said, makes no sense. But, if someone is approved that it is possible to speak incomprehensible words in prayer, then please, but only as the Scripture says: speak to yourself and God; or, if someone speaks out loud, there must be a translator. " If anyone speaks in a tongue, let two or three, and separately, and let one interpret. If there is no interpreter, let him keep silent in Church and speak to himself and God." 1kor.14: 27-28.
It would be very desirable that no one should confuse a person in this understanding, because there are many misconceptions and false teachers. We believe that prayer in the spirit is very important for human communication with God, because it really comes from the heart and has the power in the hope of help from above.
As children depend on their parents and rely on them in the flesh, it is important for the people of God to be able to trust in their Creator and seek support and wisdom in him.
"Truly, I say to you, unless you turn and become like children, you will never enter the Kingdom of heaven;
whosoever therefore shall humble himself as this little child, the same is greatest in the Kingdom of heaven;"

Be blessed!
A. Shablygin sorry for our english
The archive of sermons:
https://yadi.sk/d/5PwNBfuUrXcGb